Sikkens
Sikkens, a world-reknowned brand, is now available across Pakistan.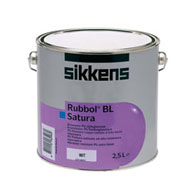 At Sikkens it all starts with ideas. We use innovative R&D to produce our range of professional coating systems. Then we make them to the highest standards. And if customers have something specific in mind, they can always call on our experts for personal support.
High performance, low maintenance; our products will do everything you need them to. Plus they're long-lasting and easy to maintain.
We now supply premium Sikkens refinish products for the automobile industry to the best dealerships and garages across Pakistan.